Home
Talk

0
85pages on
this wiki
Shikabane Hime Wiki
---
Overview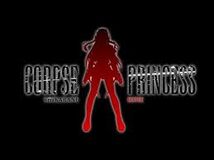 Corpse Princess (屍姫 Shikabane Hime) is a Japanese manga series written and illustrated by Yoshiichi Akahito. It is published by Square Enix and premiered in the Monthly Shōnen Gangan on April 12, 2005. As of March 2014, twenty-one volumes have been released in Japan. After being brutally murdered along with her family, Makina Hoshimura turns into a Shikabane Hime, a living corpse contracted to the Kōgon Sect, in order to exert revenge against the Shichisei who were responsible for her death. Her task is to kill 108 corpses to gain entrance into heaven while being assisted by Keisei Tagami, her Contracted Monk. This series follows the story of Keisei's younger brother, Ouri Kagami, a boy with an unusual attraction to death, who slowly discovers his brother's secret and gets dragged into the world of the Shikabanes. Feel and Gainax partnered together to adapt it into an anime series. The first season, Aka (赫), premiered on AT-X on October 2, 2008. A second season, Kuro (玄), aired between January & March 2009. The anime was licensed for the North American distribution and release by Funimation Entertainment. The series made its North American television debut on the FUNimation Channel on November 15, 2010.
Featured Article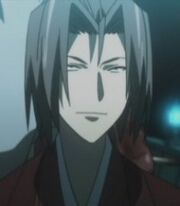 Akasha Shishido (鹿堂赤紗) - A former high ranking priest who was perhaps one of the pithiest villains after knowing the reason behind his betrayal against the Kōgon Sect. In his younger days, he was one of the top aces in the Kōgon Sect, and a close friend to Keisei and Sadaharo. He was proud and strong in his faith, until he was forced to kill his Shikabane Hime, who was his fiancée when she was alive. Afterwards, he went into exile for 5 years. No news about him was heard until a series of recent events involving the resurrection of many Shikabane cases. He allies with the Shichisei in order to bring down the Kōgon Sect.
Featured Cover
---
Video
Screenshots
Featured Polls
Do you want to see a third season?
Who's your favorite Shikabane Hime?